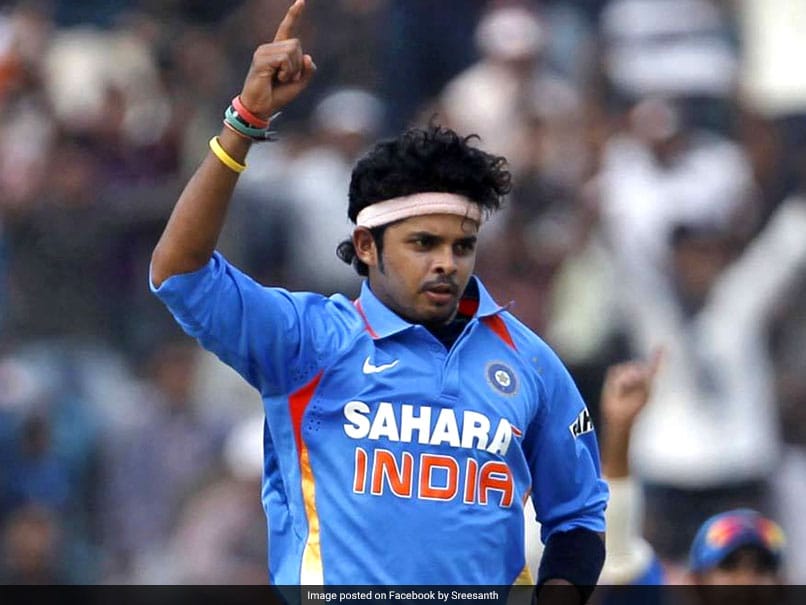 took to a cricket field for the first time in four years.© Facebook
As the country celebrated its 71st Independence Day on Tuesday, formertook to a cricket field for the first time in four years as he led a team in an exhibition match here. The exhibition match was played at the ground where he first plied his trade and was cheered by a sizeable crowd. Members from the two teams presented roses to when he stepped on to the field. The pacer got a huge relief on August 7 when the Kerala High Court lifted the life ban imposed on him by the Board of Control for Cricket in  (BCCI).
had approached the court last year after the BCCI failed to revoke the life ban though he was exonerated by a Delhi court of the charge of involvement in a spot-fixing scandal, which marred then Premier League in 2013.
had to cool his heels in Tihar Central Jail in Delhi in May 2013 in connection with the case. He was arrested by Delhi Police in Mumbai on May 17 that year along with former Rajasthan Royals teammates Ajit Chandila and Ankeet Chavan.
The BCCI's disciplinary committee, headed by present Union Finance Minister Arun Jaitley, had slapped a life-time ban on and Chavan on September 13, 2013.
On Tuesday,  led the Playback Singers XI who took on a team of the Producers XI. He opened the batting and had a good outing with the bat.
"I am really happy that I am back and I am beginning my return from the same ground where it all began. Now from here, I want to reach Thiruvananthapuram and from there upwards and back to then team," said, who also as chief guest unfurled the n Tricolour at the club.
Following the ban by the BCCI, he was not allowed entry to a cricket field in all levels of cricket besides even being prevented him from attending practice sessions.
Even though Kerala High Court has lifted the ban, the BCCI has decided to appeal against the single bench verdict.
In 2015, the pacer, along with Chandila and Chavan, was exonerated by a Delhi court in the case registered by Delhi Police which invoked the Maharashtra Control of Organised Crime Act (MCOCA) to try him.
is the second Keralite to represent the n national cricket team. During his brief career, he has played in 27 Tests taking 87 wickets, and picked up 75 scalps from 53 One-Day Internationals (ODIs) and seven wickets from 10 Twenty20 Internationals (T20Is).